If you are considering South Tampa real estate, you're in great company! With stylish shops, colorful restaurants, high-end residences, and international influences, South Tampa resembles Downtown Tampa. Still, South Tampa represents a happy medium — quieter than Downtown, with a more social atmosphere than some of Greater Tampa's more remote communities.

As a high-end buyer, you face competition in the hot South Tampa real estate market. We are leading Realtors® Julia Fanning and Aleks Pavlova, and as of this writing, we have over 600 active listings on the South Tampa scene.

Do you want to simplify your home search? Leverage local insight? Elevate your lifestyle? Get the best possible result? We are the area's most dynamic pair of agents. Read on for an informative summary of your prospects as a South Tampa homebuyer.
Get to know South Tampa

South Tampa is a vibrant community with an eclectic mix of restaurants, bars, and shops. Weekends are ideal for exploring the live music, theater, and comedy shows that comprise the city's nightlife. The region's humid subtropical climate means you can explore the outdoors year-round. Locals love to work out, fish, and relax at the city's many parks, including waterfront public spaces like Ballast Point Park and Gadsden Park. South Tampa is conveniently sandwiched between Tampa International Airport and MacDill Air Force Base, so travelers and military personnel experience little hassle getting around.
Luxury market overview

The very upper echelon of the market features homes approaching 10,000 square feet — grand Old Florida estates, contemporary homes, bayside mansions, and more. This upscale handful of homes attracts discerning, high-net-worth individuals for whom price is little object.

You can find plenty of options if you lower your sights from the market's peak. We can introduce you to over 50 homes listed between $3 million and $6 million. Meanwhile, there are over 100 homes listed between $1 million and $3 million. Most homes are single-family and come in Spanish Colonial, Mediterranean Revival, and Modern architectural styles. South Tampa's residential neighborhoods are streaked with soaring palms, trim landscaping, and perennial flowers with vibrant hues.
Market intangibles: Know the market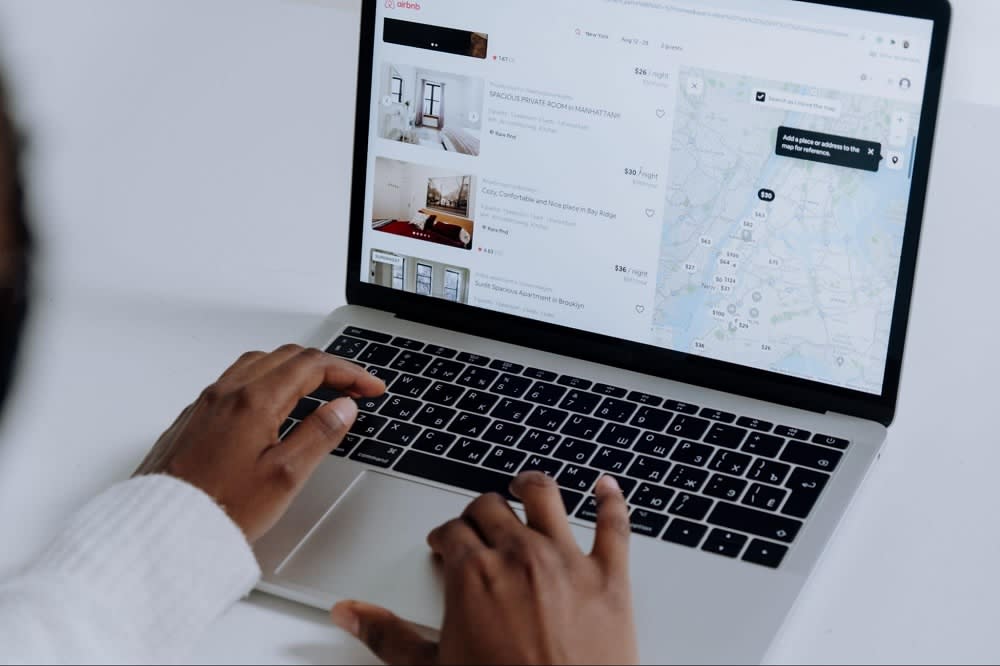 Photo courtesy of Pexels
Like the best agents, we leverage a wealth of local expertise to advance your search for the right home. In South Tampa, you can find luxury houses in every neighborhood — so which is the right fit? What's the difference between
Bayshore Beautiful
and
Bayshore Gardens
? Are there beachfront properties in South Tampa? What about homes with historical significance? Having an insightful, primary source of information is crucial when seeking out a neighborhood or a home's intangibles — we can communicate how they feel.
Market tangibles: Analyze the market
Our team is data-literate. If you are interested in South Tampa homes for sale, we can convey market trends shaping your journey to homeownership. For example — as of October 2022, the market comprised
2.3 months of inventory
— way up from the 0.9 months of inventory in October 2021 (in other words, October 2022 saw 3,788 homes on the market, compared to just 1,691 in October 2021). So as a buyer, you have a surfeit of options. Furthermore, November 2022 saw
180 homes drop in asking price
, compared to only 10 homes whose sellers increased asking price. We will tell you the story the market tells and connect you with homeowners motivated to sell.
Identify your home requirements
Photo courtesy of Unsplash

Now that you know a little bit more about South Tampa and the housing market's current state, it's time to start thinking about what you need in a home. Of course, the location and architectural style are unchangeable, so be sure to narrow those down. Beyond those factors, we can help list your preferred features as "needs" and "wants." Consider measurements (square footage, bedrooms, bathrooms, etc.) and particular features (kitchen island, patio, pool, etc.) you're looking for. Also, use your keen eye for design to anticipate additions, renovations, or upgrades to transform the property into your dream home.
Budget and prepare your finances

As you search for homes, you can save time and energy by concretizing your budget. The topic of finance and real estate deserves a deep dive: we can give you much more detail in person. At a minimum, you should consider factors like mortgage calculations, getting prequalified, determining which houses you can afford, identifying costs unique to each home, and saving money for a down payment, closing costs, insurance, and other housing expenses. With a financial plan in hand, you'll feel much more confident moving forward.
Work with a local real estate expert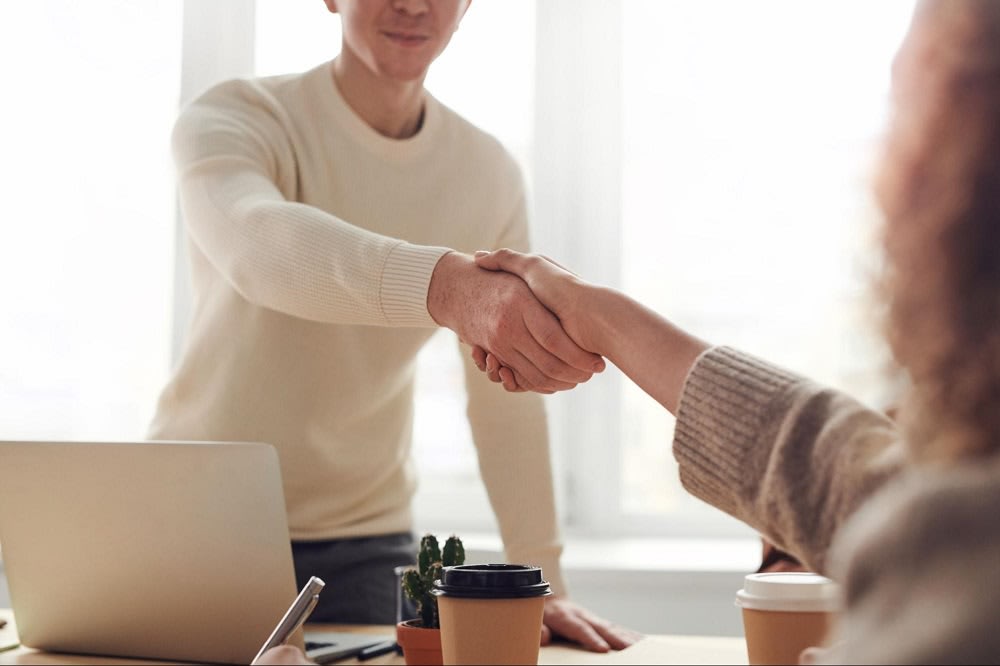 Photo courtesy of Pexels

If you're on the hunt for the perfect new home in South Tampa, you'll want to hire the best local real estate agent — or in this case, agents — around. We can help you find the perfect home for your needs. Beginning with your initial consultation, we will identify your requirements, determine your goals and timeline, and help with any financial questions so that you feel well-prepared for your entire real estate journey. And as you advance through the process, we will help you find your dream home, coordinate logistics, and get to the closing table.
Find the right home

As you begin the house hunt, we will work tirelessly to connect you with properties that suit your needs and lifestyle. We will help you navigate the South Tampa housing market and ensure that you get the best possible deal on your new home. As discussed in previous sections, a trusted agent is an indispensable resource, especially in a dynamic market like South Tampa. We have up-to-date information on what's available, which sellers have dropped their asking prices, and any other hyperlocal trends. We are well-versed in South Tampa neighborhoods, have connections to local sellers, and know the market down to the last brick.
Coordinate the logistics

Once we collaborate to identify homes that suit your wants, needs, and budget, it's time to arrange showings. Julia or Aleks will accompany you to see your list of potential homes in person. They will make detailed, valuable observations on the pros (such as which features align with your preferences) and cons (such as aspects of the house needing repair). Together, you will envision your day-to-day in each possible match.
Close on your new home

Once you've found the perfect home, it's time to make an offer. Because you are working with talented professionals, you are never alone at the negotiating table. We will help you determine a fair and competitive offer based on the South Tampa housing market and similar homes recently sold in the area, and we will represent your best interests every step of the way during negotiations. Once your offer is accepted, you will want to have the home inspected and appraised. We can recommend local inspectors who will perform a figurative X-ray of the property and ensure the home is in top shape.

From there, we will guide you through every next step, from finalizing your loan to finishing stacks of paperwork. We will make sure that the process is as smooth and stress-free as possible.
Make your dream South Tampa home a reality
Save yourself time, energy, and money, and get the results you want. Our
client testimonials
speak for themselves — we have a track record of success for a breadth of clients. Young families, high-net-worth individuals, those looking to build — no matter your station in life, we can improve it.