Situated along the coast of Tampa Bay,
St. Petersburg
is one of Florida's most incredible cities, famously reputed as a popular destination for boating, fishing, golfing, and beachgoing. It boasts an average of 361 days of sunshine every year, earning the fitting moniker of "The Sunshine City." The pleasant weather has distinguished St. Petersburg as a perfect location for those in the glory days of retirement, but recent years have seen a steady rise of young professionals flocking to the city as well, in search of a permanent place to settle and enjoy this coastal oasis.
However, as inflation rises and housing market concerns grow in the face of a possible recession, people are left wondering about the future of the St. Petersburg real estate market. According to recent data and trends, however, the state of the housing market isn't as perilous as many would assume. In fact, it's headed in a favorable direction, all things considered. This guide analyzes the ongoing trends that suggest that St. Petersburg real estate will remain steadfast in the year to come.
The state of the housing market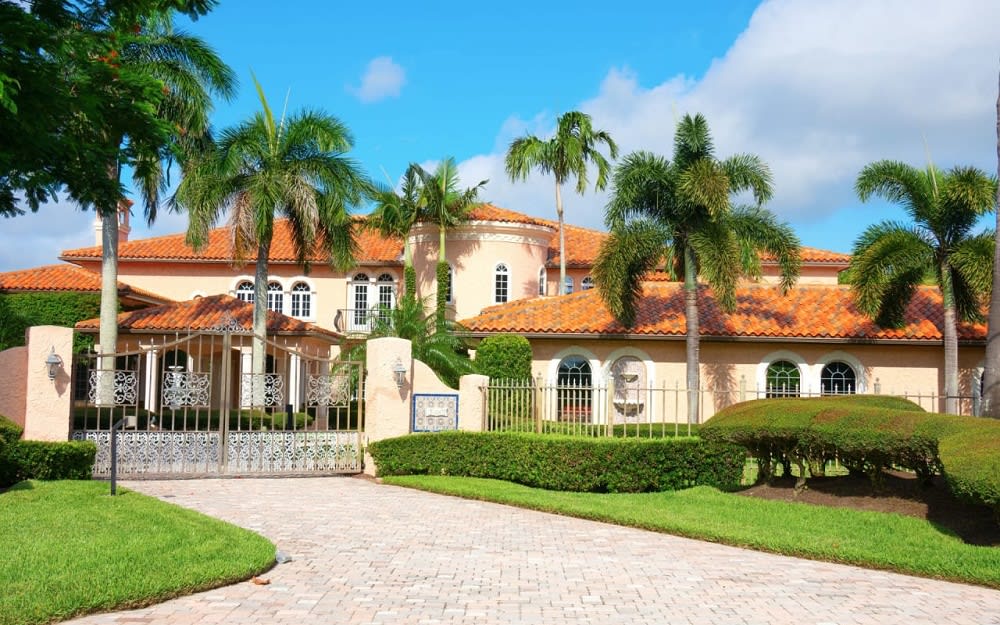 Photo courtesy of Aleks Pavlova & Julia Fanning
A
recent study
reports that St. Petersburg is the 4th fastest-growing market in the entire United States, with homes in the Tampa Bay area selling for 20% more compared to sale prices from the previous year. Buyer demand is consistently high, but housing inventory (although increasing) is still low, leading to continued competition among buyers and an increase in sales prices as a result.
In 2020 and 2021, the housing market was largely affected by an influx of residents moving in from other states across the country with the rise of remote work. In highly sought-after locales like the Tampa Bay area, the demand for real estate significantly increased, leading to prices soaring as housing inventory remained limited. According to the Greater Tampa Realtors®, for example, the median sale price for single-family homes as of October 2021 was
22.1% higher
than that of October 2020, with 43.4% more buyers paying in cash for homes. In addition, single-family homes were spending just seven days on the market before going under contract. These statistics mirror the red-hot seller's market experienced throughout the area during this time.
Fast forward to 2022, and we see a slightly different story. Although the median sale price of single-family St. Petersburg homes has still
increased
by approximately 14.9% from 2021 to 2022, St. Petersburg, like many other cities across the nation, has experienced a housing market cooldown throughout the year. Prices are rising still but at a slower pace. Likewise, closed sales and new listings have significantly decreased, leaving many with a fear of stagnation looming around the corner. It sounds daunting, but let's dive into the finer details to take a closer look.
A decline in buyer demand

With the rise of inflation, many buyers across the nation have shied away from purchasing real estate in 2022. The market has seen a decline in buyer demand as homes have steadily become more and more expensive alongside increasing mortgage rates.
As of the
most recent
market report by the Greater Tampa Realtors®, the median time to sell a single-family property in St. Petersburg is 68 days, up from 47 days in 2021. Also, new listings have fallen by
20.6%
since 2021, indicating that many sellers are hesitant to list their homes with the cooling market in sight. Active inventory for single-family homes is also up by
116.5%
, since fewer homes are being sold. The market has also seen a 21.6% decrease in closed sales. There is currently a 2.2-month supply of inventory available on the market, compared to only 0.9 months seen in 2021. Within Pinellas County as a whole, active listings are up by
80%
, again mirroring the cooling off of the market.
Despite these changes, however, the Tampa Bay area market
is not expected to crash
– instead, the sales prices will steadily even out, which is exactly what home buyers have been hoping for. Buyers who enter the real estate scene in 2023 will likely have more active listings to choose from. Likewise, with median sales prices tempering and homes sitting longer on the market, buyers who have been hesitant to enter the game may find their perfect opportunity as long as they can handle the mortgage rates.
However, it's important to note that despite the market cooldown, the most upscale St. Petersburg luxury homes still command much higher prices, with the most opulent properties listed at over
$10 million
.
Cost of living
Compared to the national average
, the cost of living in St. Petersburg isn't particularly high. In fact, it's the lower cost of living that appeals to real estate seekers from far more expensive states.
The cost of living in St. Petersburg is 6% lower than the national average, while housing prices are 9% lower. While the luxury homes of St. Petersburg may seem lucrative to the local population, they're certainly more desirable to people who are coming from famously expensive states, such as California.
The median household income in St. Petersburg is $56,982, which is 2% more than the entire state of Florida, and the median individual income is $34,806, which is 11% more than the state median. Overall, St. Petersburg is an average city in regard to the cost of living but is much higher than average in terms of quality of life and amenities, making it highly desirable compared to more expensive states.
The final verdict

Based on ongoing trends, the St. Petersburg real estate forecast for 2023 isn't as bleak as the threat of recession may suggest. A steady evening out of prices is exactly what the market needs to avoid a drastic crash, as buyers who were hesitant to enter the market during 2020 and 2021 may finally enter the scene. In the end, it is essential for both sellers and real estate seekers to team up with a professional agent who knows the ins and outs of the local housing landscape.
If you want to learn more about the real estate market, housing trends and data, and how this information affects you, the best move would be to consult a top-tier local real estate team.
Julia Fanning & Aleks Pavlova
are a duo of Tampa Bay experts with over 70 successful transactions backing them and an intimate knowledge of all that the St. Petersburg market has to offer. They have access to exclusive resources and data to provide an insightful outlook into the market and what to expect in the years to come, regardless of whether you're looking to
buy
or sell. Whatever you're aiming for, they are here to help you reach your goals. Connect with them today!
*Header photo courtesy of Shutterstock